Products List
Contact Us

Product

You are here :
Home
» Product
ASY-A600-1000 Gravure Printing Machine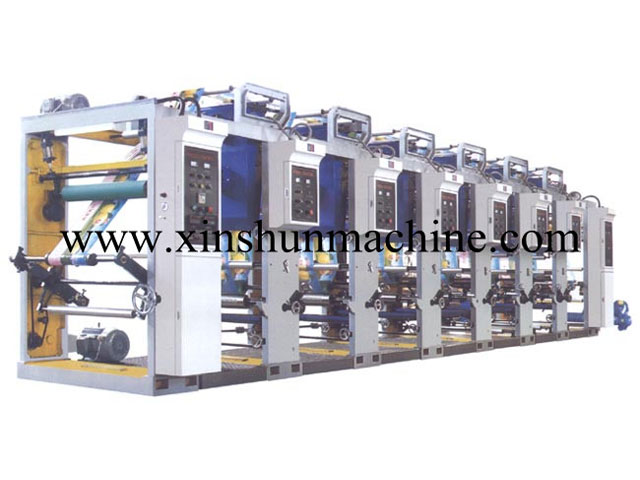 Name:
ASY-A600-1000 Gravure Printing Machine
Online services:

Product description
Gravure Printing Machine is suitable in printing has the fine printing performance volume shape plastic film, the adhesive-bonded cloth, PVC, the thin leather, the paper, the aluminum foil and the cloth and so on each kind of processed foods, is the liquor box, the shoes bag, the vest bag ideal printing equipment.
Performance and characteristic:
1) newest advanced version gear box, 360 degrees not engine offs to version installment.
2) The motion type doctor blade installment, the crosswise reciprocation flees moves.
3) The remote infrared ray preheater pipe drying system can maintain does 60 m/min.
4) puts the volume hauling to use the magnetic powder brake to employ according to ability the material to be steadier.
5) receives the volume part, the hauling and the volume takes uses the magnetic powder coupling, the color printing is precise, receives the volume end surface to be neater.
6) The electric current output type temperature control system causes the heating fast province electricity.
7) Turns over the double location to take in and put away the volume organization, realizes does not stop meets refueling.
8) The reverse side one time prints continuously.
Main Technical Variables:
Other related products
More Info
If you have any enquiry about quotation or cooperation, please feel free to email us at or use
the following enquiry form. Our sales representative will contact you within 24 hours. Thank you for your interest in our products.
Contact person:

*

Phone:

*

Fax:
CompanyName:
Address:
Email:

*

Subject:

*

Message:

*