Products List
Contact Us

Product

You are here :
Home
» Product
Semi-automatic Soft Loop Handle Bag Making Machine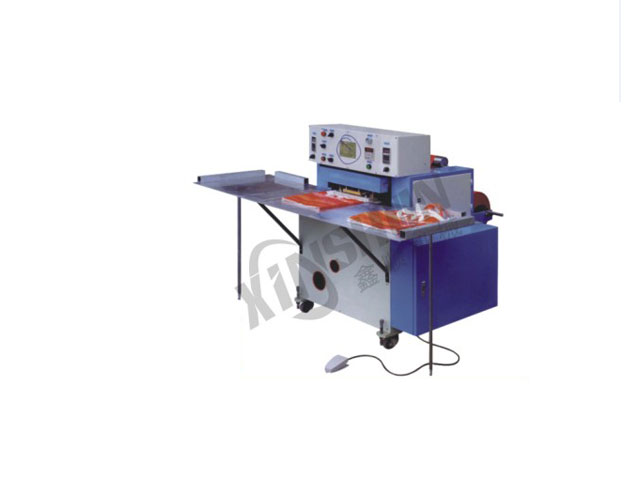 Name:
Semi-automatic Soft Loop Handle Bag Making Machine
Online services:

Product description
Semi-automatic Soft Loop Handle Bag Making Machine
Brief introduction:
Newly design of the second generation super high-speed soft loop handle bag making machine, shows the best technic of bag making machine
and the driving of servo motor. Meanwhile, the high capacity re-positioning the standard of market, it pay more attention to quality and it's economical.
Features:
1. Handle turning driving is based on the design of mechanic principal.
2. High quality side sealing knife, is suitable for running at high temperature and high speed.
3. Specially design of new type side sealing knife cooling and top lifting device.
4. Top-folded sealing knife adopt continuously heating sealing.
5. It's designed specially with embossed decoration to make the sealing stronger.
6. 5 pcs servo motor from feeding and soft loop handle device
Optional:
(1) Songle sheet folding unit.
(2) Puncher of handle carrier.
Parameter:
| | |
| --- | --- |
| Type | XS-HB |
| Length of bag-making | 250-700mm |
| Width of bag-making | 250-600mm |
| Speed of bag-making | 100pcs/min |
| Top-folded | 50-75mm |
| Bottom gusseted | 20-60mm |
| Total Power | 10kw |
| Machine Weight | 3000kg |
| Machine Dimension | 7000*2200*1950mm |
| Air compressor ( not included ) | 7.5HP |
Other related products
More Info
If you have any enquiry about quotation or cooperation, please feel free to email us at or use
the following enquiry form. Our sales representative will contact you within 24 hours. Thank you for your interest in our products.
Contact person:

*

Phone:

*

Fax:
CompanyName:
Address:
Email:

*

Subject:

*

Message:

*