Products List
Contact Us

Product

You are here :
Home
» Product
ML-1800/1600 Creasing and Die Cutting Machine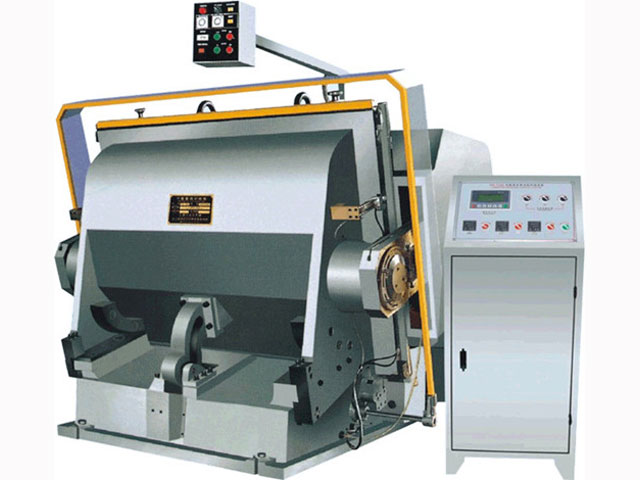 Name:
ML-1800/1600 Creasing and Die Cutting Machine
Online services:

Product description
| | |
| --- | --- |
| Model No.: | ML-1800/1600 |
| Product Origin: | Ruian,China |
| Brand Name: | Xinshun |
| Certification(s): | CE, ISO9001 |
Die Cutting Machine
Applications
Our die cutting machine is an indispensable piece of post press equipment which is widely used for die cutting, and creasing of adhesive stickers, carrier bags, book covers, packing boxes, greeting cards, desk calendars, corrugated cartons, etc. It can effectively cut the desired material into large numbers of the same shape.
Features
1. Our die cut machine is manufactured using high quality material for high strength
2. It adopts a 4-step helical gear mechanism, resulting in stable operation, large cutting force, and low noise.
3. Single disc electromagnetic clutch ensures agile, reliable operation
4. Reasonably designed operational altitude, moving bed with a large open angle
5. Electrical system is designed in accordance with IEC standard.
6. Single sheet die cutting, continuous die cutting operations, adjustable delay range
7. Reliable safety system ensures operator safety.
Advantages
1. Our die cutting machine uses centralized lubrication pump system
2. It adopts world famous brand electrical components
3. Strengthened construction ensures smooth operation and long service life.
4. The adoption of active plate frame makes it convenient to install die cutting rule and adjust pressure, producing clear and beautiful results.
Specifications:
Other related products
More Info
If you have any enquiry about quotation or cooperation, please feel free to email us at or use
the following enquiry form. Our sales representative will contact you within 24 hours. Thank you for your interest in our products.
Contact person:

*

Phone:

*

Fax:
CompanyName:
Address:
Email:

*

Subject:

*

Message:

*